Services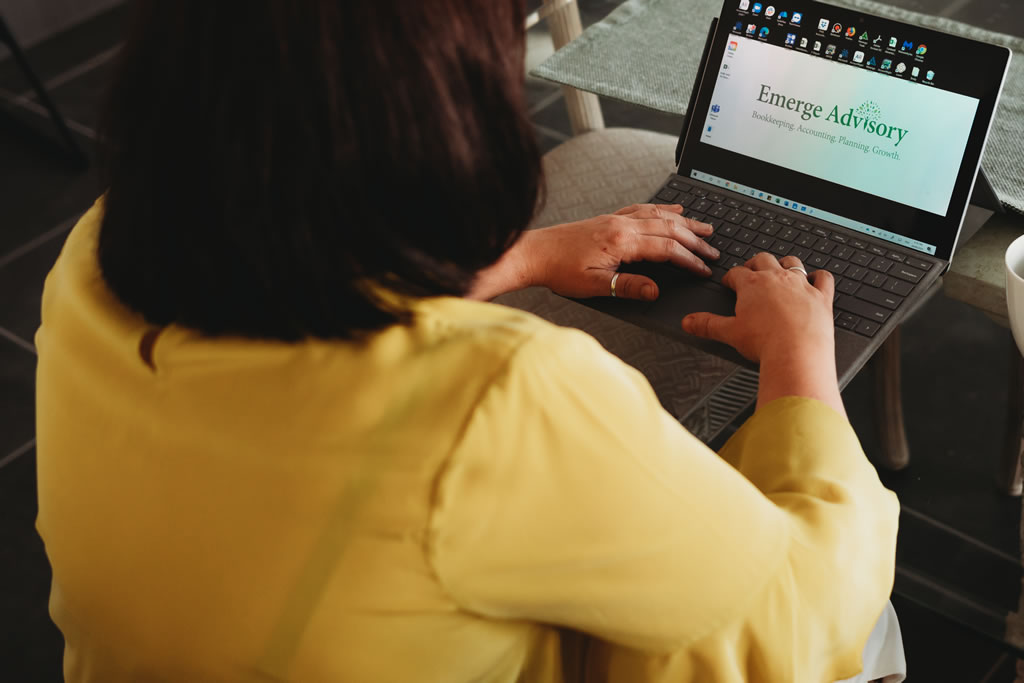 At Emerge Advisory, we firmly believe that no two clients are the same.
We offer the traditional services you expect from an accounting firm but we also believe there is much more that we can offer to help you maximise your profits and increase the turnover of your business.
We would be more than happy to meet with you to determine what would work best for your business.
Bookkeeping Services
Data Management | Payroll & STP Compliance | Bank Reconciliation | GST Reconciliation | SGC Compliance | BAS & PAYG W Compliance
Your bookkeeping is the possibly the most important part of your business that you don't currently focus on. We understand that you are great at working IN your business and we offer the services you need to help free up your time and your knowledge so that you can have to focus ON your business. Having the data you need at your fingertips is the easiest way we can assist you to build a bigger picture view of the goals you want to achieve.
The compliance of owning your own business can also be overwhelming. We offer ASIC, GST, BAS and Payroll Specialist services to keep you on the right track, so that you can focus on the areas that need you and the magic you bring to your business.
Accounting Services
ASIC | Tax & Financial Statements | Cash Flow Forecasting | Advisory & Business Management Support Asset Management | Management Accounting Services
You went in to business because you offer a special product / service and you're great at what you do. Its highly unlikely that you went in to business so you could choose to spend your time on producing reports and compliance for the Australian Taxation Office.
If we're being really honest here, that's not our main love or focus either. We are extremely dedicated to offering you the highest professional standard of service, but we devoutly believe that there is a special kind of magic that happens if we share this information, knowledge and insight about your business to you BEFORE we share it to the ATO.
There is so much data and so much more meaning within your business numbers than you may be initially aware of, and we genuinely love to collaborate with you about what the numbers mean, how this affects your profit versus cash at bank (they're not the same thing) and how to best to increase those profits and structure your business around strategic tax planning and cash flow management.
Having a great bookkeeping service in place ensures that you can make the decisions you need, when you need.
Planning
Business Structure & Asset Protection | Cloud Integration & Business Implementation Specialists | Tax Planning | Change Management | Strategic Growth Management
We understand that these are uncertain times and your business may be in survival mode as you navigate through the here and now whilst trying to plan for tomorrow.
We hear you and we're here to help you understand your current position and work with you as you try to build a strategy for the future. We offer training and support to help you understand what your P&L and Balance Sheet actually means to you, what makes your business tick and what are the key areas you can focus on.
We offer cash flow forecasting, tax planning and strategic growth management as a fundamental of our core services.
Growth
Small Business Advisory – specialising in small and micro businesses, start-ups and those focusing on growth and development.
We offer a bespoke service to assist with your systems and processes to help find and implement efficiencies that can assist you in achieving some amazing results and we hold your hand and project manage this with you, every step of the way.